Zowie! Make time to hang with Sparky, amateur detective of Bunker Hill. You'll be glad you did! —Diane Vallere, national bestselling author of the Madison Night Mystery Series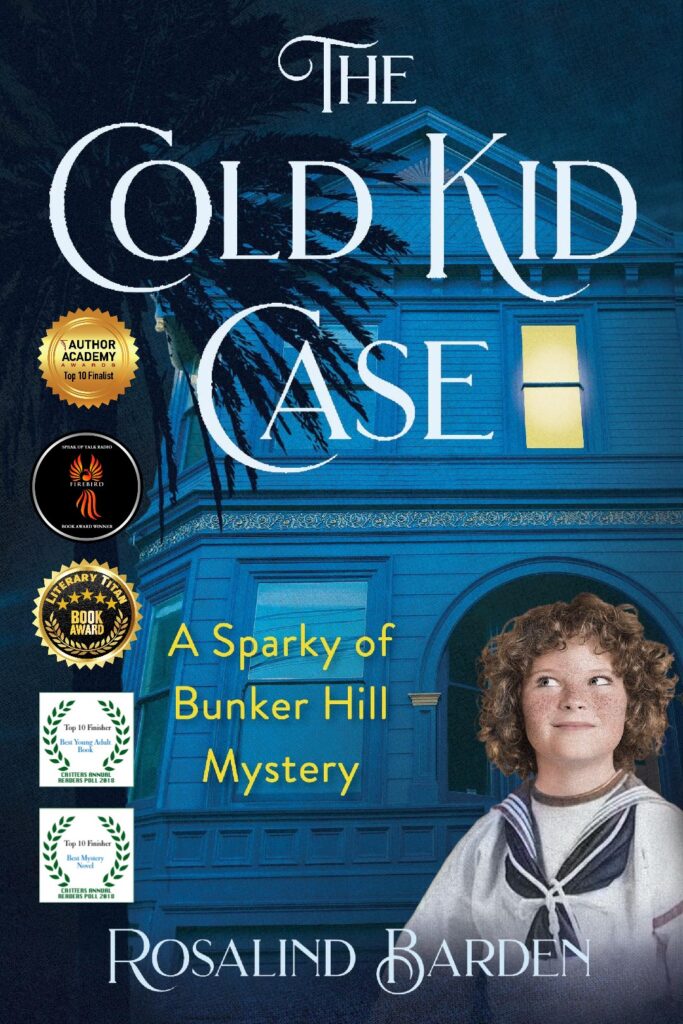 #1 Amazon New Release, Firebird Book Award 1st Place Cozy Mystery Winner, Literary Titan Gold Book Award Winner, Author Academy Top 10 Mystery Winner, Critters Readers Poll Top 10 Finisher for both Best Mystery and Best Young Adult Book.
Depression-era downtown Los Angeles comes alive when an eleven-year-old back-alley gamin becomes fugitive suspect number-one in a Bunker Hill murder. —Jim Dawson, author of Los Angeles's Bunker Hill: Pulp Fiction's Mean Streets and Film Noir's Ground Zero
I started it late Friday afternoon and found myself reading it until I had finished at about 3 in the morning. . . . I certainly give this ⭐️⭐️⭐️⭐️⭐️ out of ⭐️⭐️⭐️⭐️⭐️. – Jackie's Reading Corner
Little Sparky is one unique heroine . . . (she) is a feisty, nearly fearless individual, braver even than a lot of boys she knows. — Mallory A. Haws, Mallory Heart's Cozies and The Haunted Reading Room Reviews
I am happy to award Sparky of Bunker Hill and the Cold Kid Case a full 5 out of 5 stars. In my opinion, middle graders and older will fall in love with Sparky and her crazy cast of characters. I know I did. — My Bookish Bliss
What a fun, exciting adventure book! . . . The book has a vivid sense of time and place, with a backdrop of Hollywood just coming into the "talkies." The story races at a fast clip from one amazing scene to another, making it a winner for kids. The squeaky clean story that somehow also reveals the corruption, brutality, and sleaze of the era, will appeal to adult readers as well. You just can't help loving Sparky and her way of thinking and talking.
— Jackie Houchin, Here's How It Happened
_________________________________________________
Strangely Funny X, the 10th is . . . the 11th in the Strangely Funny humorous horror short story series. It is now loose in the world and takes insanity to the next level!
Strangely Funny X includes my short story, "Friends Indeed," where cypto-creature content competition gets comically out of control.
Take your funny bone on a wild ride with any of the Strangely Funny books, or go all-in with the complete collection!

_________________________________________________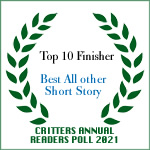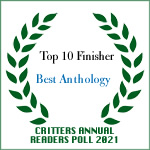 It's Mardi Gras all year with these two collections of Mardi Gras-themed short mystery stories.
My stories in these anthologies explore the crime solving(?) misadventures of Josh the Actor as he plunges head on into Mardi Gras investigating!
_________________________________________________